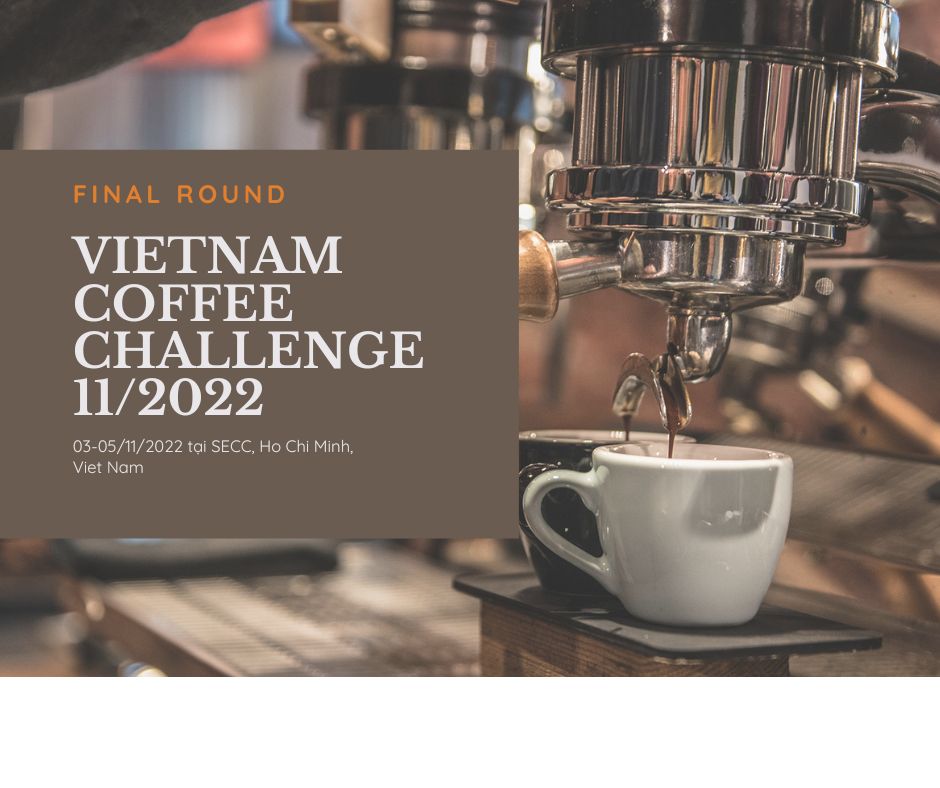 VIETNAM COFFEE CHALLENGE 11/2022
I. CONTEST PURPOSE
– Create a richer playground and lots of new competition content for Baristas to exchange, learn and have the opportunity to challenge themselves.
– This is a premise for Baristas to gain more experience in the arena for bigger competitions at home and abroad.
– Pour Challenge is a competition to motivate Baristas to constantly practice and improve their Latte Art skills most seriously, from exam questions as well as with high competitiveness.
– Pour Challenge is also a place for brands in the coffee industry to promote their images as well as practical experiences to customers who are in need or have potential in the future.
– In addition, Pour Challenge is a motivational playground for the organizers to go to other provinces and cities, continuing to spread the spirit that Pour Challenge is aiming for.
II. CONTEST OVERVIEW
1.Contest name: VIETNAM COFFEE CHALLENGE
2.Time and place:
– Time for the final round:
Thursday, Friday, Saturday 03-05/11/2022
– Venue: COFFEE EXPO VIETNAM at Saigon Exhibition and Convention Center (SECC) – 799 Nguyen Van Linh, District 7, HCMC.
3.Organizational units
– VIETNAM COFFEE EVENT 
IV. JUDGES
– This year's jury members are all faces who have achieved high rankings in domestic and foreign barista competitions, in addition to many industry experts.
V. HOW TO CHOOSE THE LIST TO PARTICIPATE IN THE FINALS ROUND
* ROAST CHALLENGE (12 PEOPLE): 
Including Top 4 Roasts at Vietnam Challenge 05/2022 Hanoi area, 08/2022 Ho Chi Minh area | Top 4 Vietnam Coffee Roasting Contest 2022- Vietnam Amazing Roast Master 2022 taking place October 6-9, 2022 in Buon Ma Thuot.  
* BREW & POUR CHALLENGE (12 PEOPLE) 
Top 6 Brew and Pour contests at Vietnam Coffee Challenge 05/2022 Hanoi area & 20/0822 Ho Chi Minh area.
*** Organizing Committee of VIETNAM COFFEE CHALLENGE  ***
– VIETNAM COFFEE EVENT
*** Donors ***
– Gold sponsor unit: Epicure x Rancilio x Breville,Lý Gia Viên, Vina Nha Trang
– Silver sponsor unit: Đà Lạt Milk, Mercon Specialty Coffee, Detech Coffee, Hero
– Bronze sponsor unit: Intenso Coffee Roaster