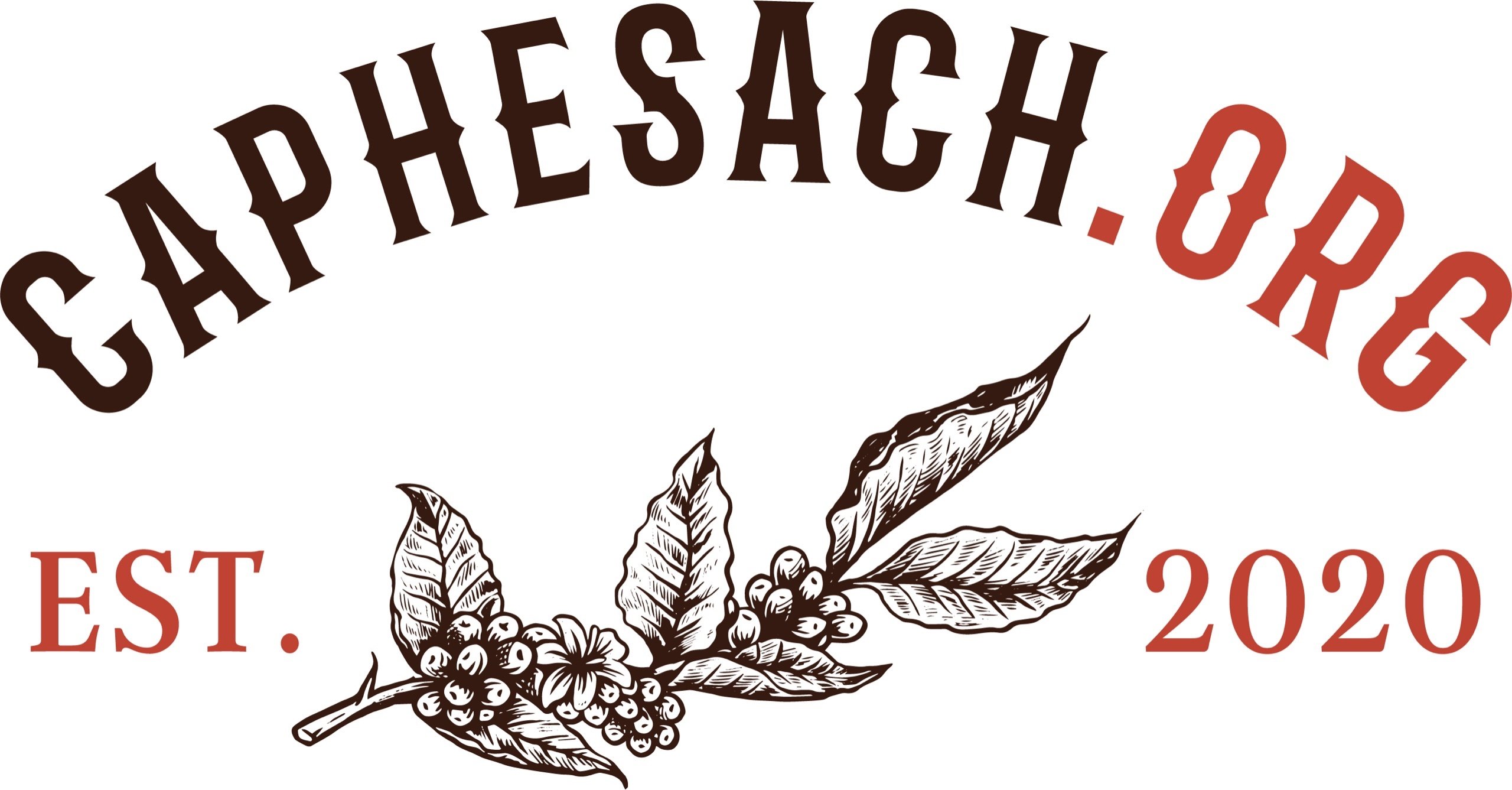 🟤 Introduction:
CAPHESACH.ORG – GOOD COFFEE EVERYDAY
Established in 2020, CAPHESACH.ORG is on a mission to become a leading brand in the production and supply of high-quality coffee in Vietnam.
We are dedicated to sourcing and delivering the high quality coffee beans from renowned coffee-growing regions in Vietnam such as Dak Lak, Dak Nong, Lam Dong. Our production facility adheres to ISO 22000:2018 standards, and our roasting process complies with strict guidelines set by the Specialty Coffee Association (SCA). We take great pride in offering our customers:
UNPARALLELED QUALITY: Our coffee beans are meticulously selected with over 97% ripeness, ensuring adherence to the criteria of NO BLACK OR BROWN BEANS – NO INSECT-DAMAGED BEANS – NO BROKEN BEANS. Our roasting process strictly follows the principles of NO CHEMICALS – NO ADDITIVES – NO BURNT TASTE. For wholesale orders, we only roast upon receiving the order to guarantee freshness.
TRANSPARENCY: We provide clear, comprehensive, and easily traceable information including the growing region, farms, harvest season, evaluation points, and roasting time.
DIVERSE ROASTING OPTIONS: Our coffee profiles are distinct, catering to various brewing methods and different types of cafes, allowing customers to explore a wide range of flavors from Vietnam's Robusta and Arabica coffee beans.
PROFESSIONAL SERVICE: We offer free coffee consultations and tastings at our showroom to help our customers choose the most suitable coffee. We also provide free basic barista training to ensure consistent quality for your establishment. Our team is always more than ready to answer technical questions and provide support throughout your coffee journey.
Furthermore, we offer a Private Label Coffee Processing service, which trusted by numerous brands. Our program is designed to meet a variety of requirements, making it easy for you to introduce coffee products with your own brand and story.
🟤 Products/Services:
– 100% Robusta Coffee Đậm Khí Phách Việt 500G
– 100% Robusta Coffee Đậm Nghĩa Tình Việt 500G
– 100% Arabica Coffee Đậm Nhân Cách Việt 500G
– 100% Arabica Coffee Đậm Tâm Hồn Việt 500G
– Signature Blends 01 – Morning Blend 500G
– Signature Blends 02 – Summer Day 500G
– Drip Bag Coffee Arabica Light Roast
– Drip Bag Coffee Arabica Medium Roast
– Porcelain Filter (Phin): Minh Long JV
– Coffee Gift Set
🟤Company information:
Address:31 Đường 58, Khu phố 1, Phường Thạnh Mỹ Lợi, Thành Phố Thủ Đức , Thành Phố Hồ Chí Minh.
Email: caphesach.org@gmail.com
Website: https://www.caphesach.org