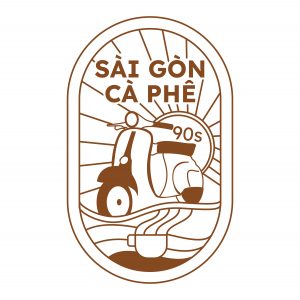 🟤 Introduction:
With the motto "GOOD ORIGIN – GOOD TASTE – GOOD SENSE – GOOD HEALTH," Saigon Coffee always aims to provide coffee lovers with rich, flavorful coffee of the highest quality. Behind every Saigon Coffee product lies journeys in search of renowned coffee varieties from Ethiopia, Vietnam, Indonesia, Colombia, Kenya, and more. These journeys involve researching the art of roasting and grinding while creating blends that capture the essence of Vietnam.
🟤 Products/Services:
Our favored products for your taste buds are divided into two main lines:
OLD SCHOOL: These are traditional coffee products, suitable for phin or espresso brewing.
True AR

Fine RO

Pure RO

Real RO-AR 73
NEW AGE: These are Specialty products with a mild acidity and dynamic aftertaste (dried fruit, berries, etc.), brewed using specialized tools like V60, Syphon, and more.
Whisky Arabica

Java Natural

Ethiopia Aricha

Ethiopia Misty Valley
Each coffee bean is sourced from clean, high-altitude farms (up to 1900m), and the roasting and grinding process is carefully managed to ensure no impurities are introduced. When our products reach consumers, they always retain the pure taste of coffee, promoting good health.
🟤Company information:
Address:23 Nguyễn An Ninh, Phường 14, Quận Bình Thạnh, TP. Hồ Chí Minh
Email: mkt@thelovelycup.com
Website: https://www.facebook.com/CaPheSaiGon90s