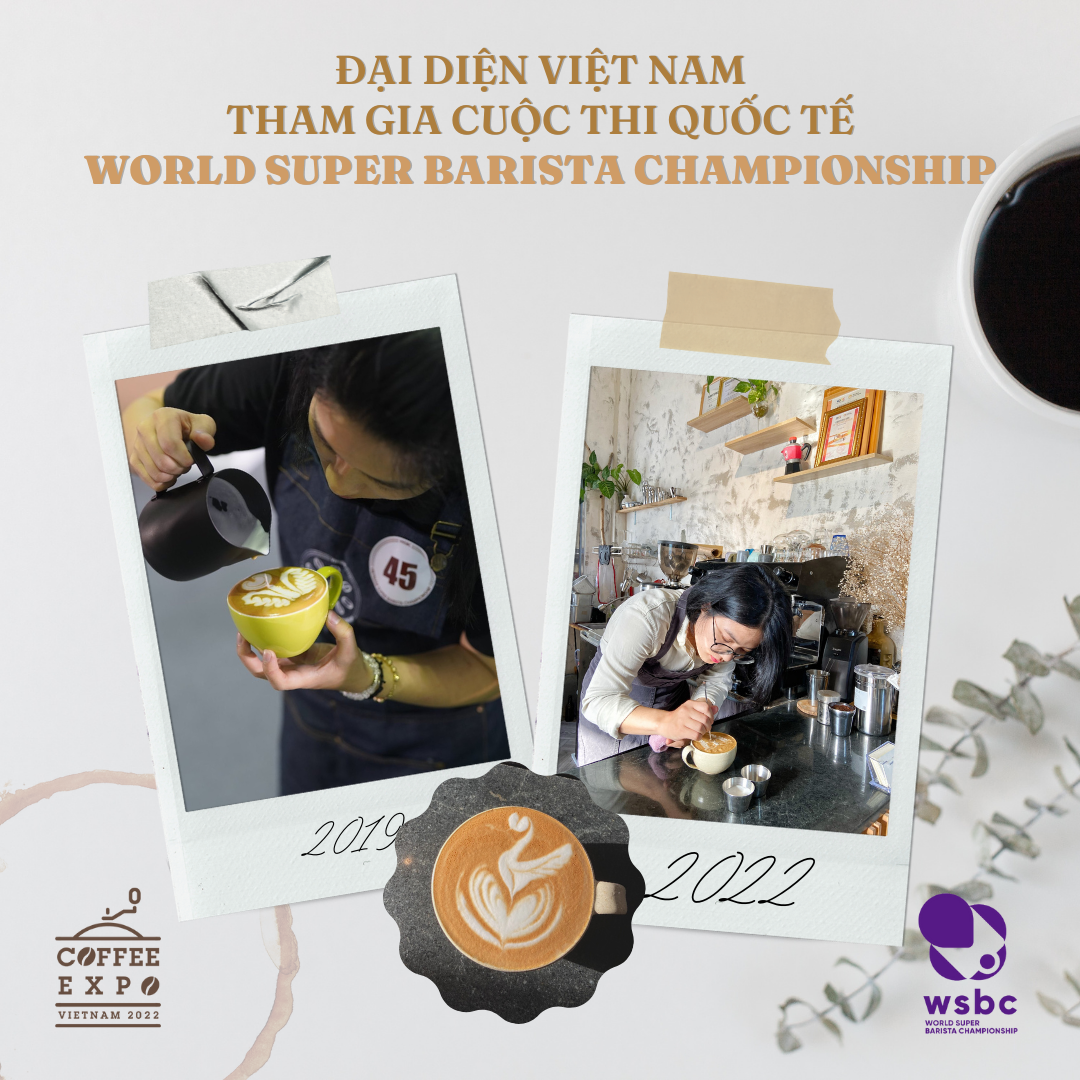 Vietnam's Representative joins in the international barista competition – WSBC 2022
WSBC – World Super Barista Championship is an international competition that give young generation who love barista, latte art to showcase their talents, be creative and win valuable opportunities to develop their skills.
This competition started in Vietnam in 2017, the contest has been held 5 times with many attractive prizes up to now. And especially the opportunity for the winner to participate in the international barista competition held in Korea by Coex.
After 2 years of postponement due to Covid, 2022 marks the return of international competitions in Korea WSBC. The past 2 years are not only a time of waiting, but also a time when our competitors experience new things, improve their skills, sharpen their abilities to be ready for a bigger arena with many opponents from all over the world. This comeback promises to bring many unexpected results.
In 2019, at the Coffee Expo organised by Coex Vietnam, Le Thi Ngoc Ha had a convincing victory, excellently becoming the champion at the Vietnam Super Barista Championship with attractive prizes and especially a ticket to Korea. She will enter the international competition round in Korea. Ngoc Ha will compete with 64 contestants from March 30, 2022 to April 2, 2022 at Coex as a Vietnamese representative. 
If you love bartending and want to support Vietnam in a big contest, don't hesitate to like the Coffee Expo 2022 page, we will bring you exclusive information from the contestants representing Vietnam, insiders's news as well as the competition's progress 
And if you are also interested in a similar contest to assert yourself, follow our fanpage because Coffee Expo 2022 will return in November 2022 with new contests and attractive rewards. We are proud to be one of the leading organisations that create opportunities for the barista industry. Bringing bartending to a new level in Vietnam.
Follow our fanpage: https://www.facebook.com/vietcoffeefair/
Coffee Expo 2022 Website: http://coffeeexpovietnam.com/