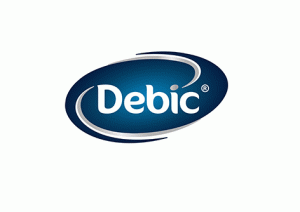 🟤 Introduction:
Part of the Friesland Campina group, Debic is a brand with specialized dairy products, with more than 100 years of experience, accompanying the leading culinary and beverage experts in the world.
Coming to Coffee Expo Vietnam, Debic is proud to introduce 2 product lines:
– Debic Whipped Cream in SprayCan – Europe's number 1 spray cream product, easy to operate and convenient for Baristas to be creative with their drink recipes
– Debic WhippingCream 35% – Milk cream line developed to conquer Asian tastes.
✨ Let Debic Vietnam continue with you, the professional Baristas, to create masterpieces and conquer customers with their own unique recipes.
🟤 Products/Services:
Debic Dairy Cream in SprayCan:
Specifically developed to serve cream with ease and convenience, Debic Dairy Cream in SprayCan will light up your drinks with perfect sweetness through our white cream blob, mastering your recipe to satisfy every customer in just seconds!
Debic Whipping Cream 35%
Innovated to meet the highest Asian standard, Debic Whipping Cream 35% has all characteristics of an ideal dairy-based ingredient that you keep with pride:
– Rich European dairy taste with 35% butter fat
– Natural white cream with a smooth texture that stands consistently even when used with other ingredients
– Perfect versatility to create foam and whipped cream for your beverages.
🟤Company information:
Address:Khu phố Bình Đức 1 – Phường Bình Hòa – Thị xã Thuận An – Tỉnh Bình Dương
Email: contactus@frieslandcampina.com
Website: https://www.debic.com/en