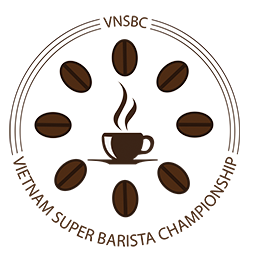 VIETNAM SUPER BARISTA CHAMPIONSHIP 2019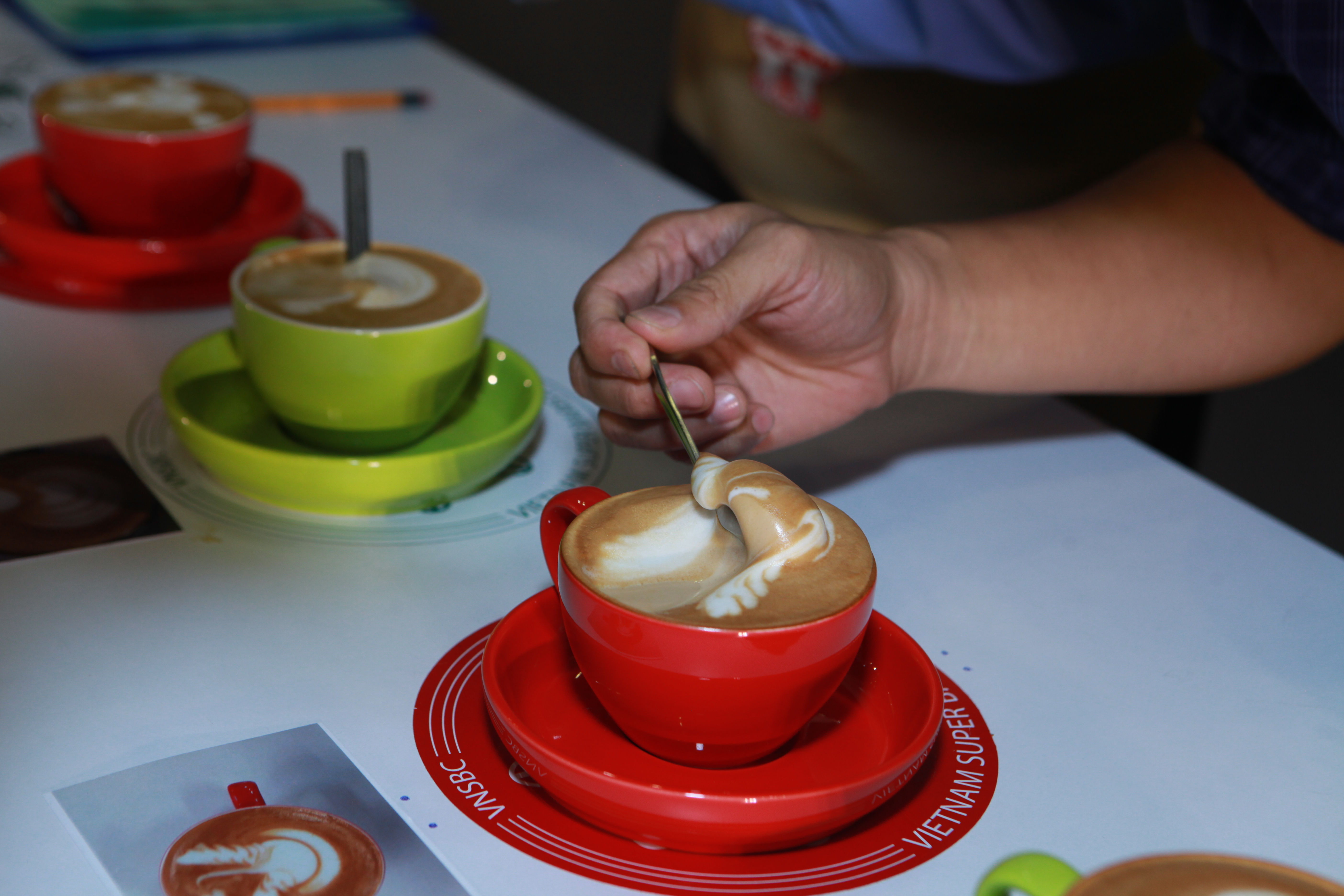 Vietnam Super Barista 2019 Contest (VNSBC 2019): Co-organized by Coex, Tan Nhat Huong and Saigon Bartender Association (SBA), in order to recognize the talents and create opportunities for Baristas (baristas) , working for coffee shops, restaurants and hotels. VNSBC is a fair playing field, a healthy environment for all barista to have the opportunity to freely show their talents and learn more experiences and new knowledge. 
For more information: https://vnsbc.vn/
All the candidates will compete in three consecutive days to win prizes worth nearly VND 200 million. The champion of VNSBC will be sponsored by Coex Vietnam to participate in the Super Barista World Championship 2020 in Seoul, South Korea.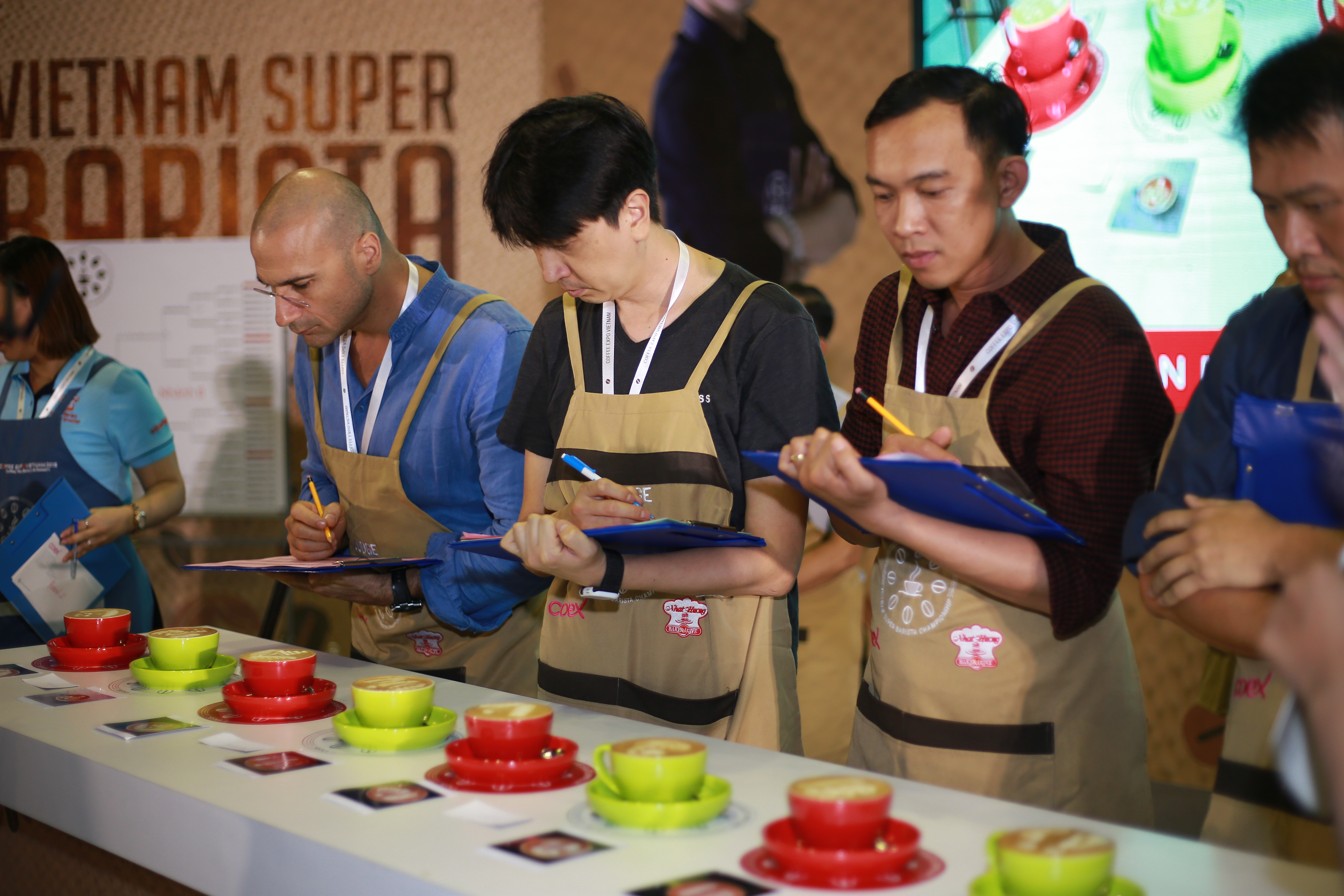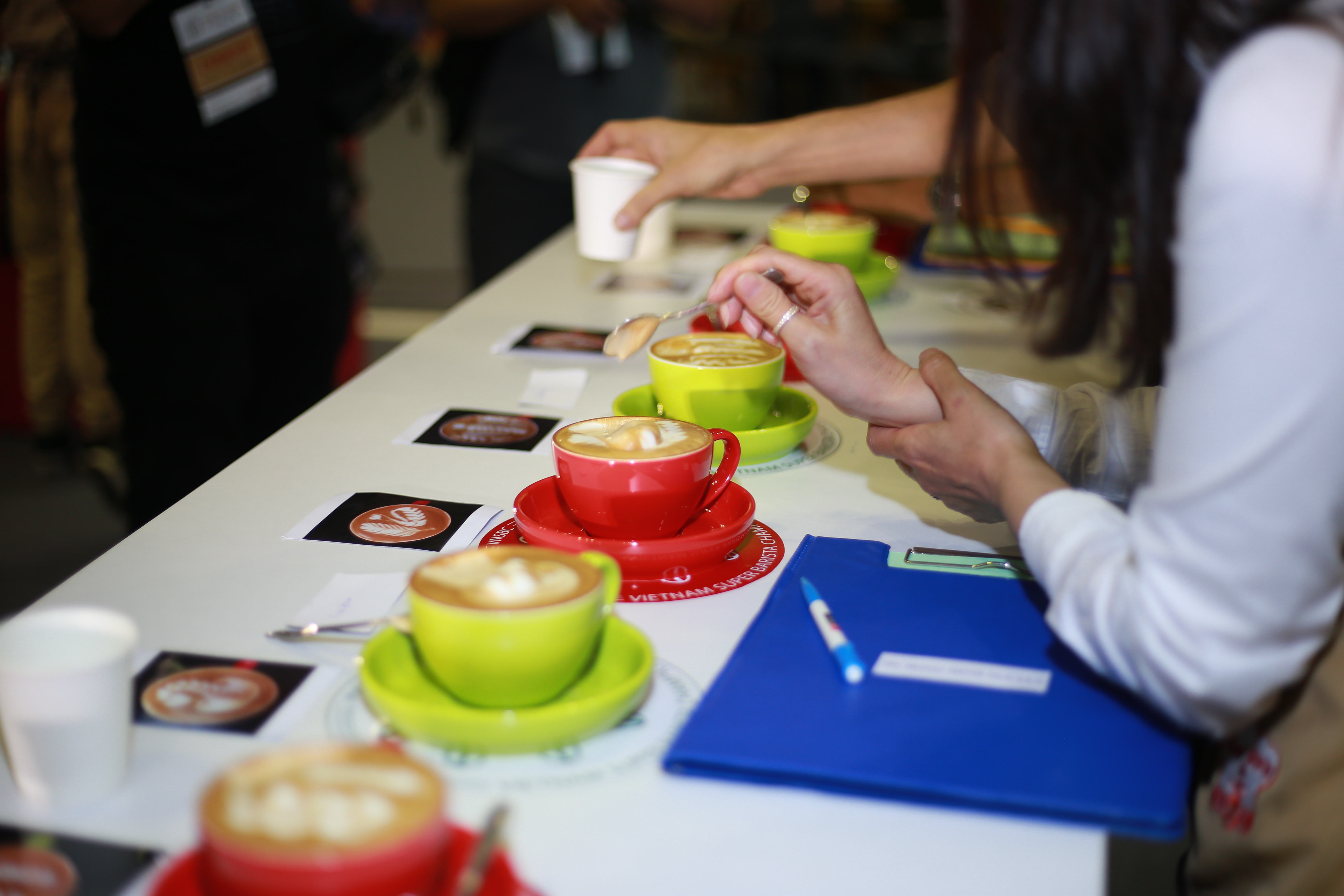 THE STORY OF A YOUNG LADY CONQUERING THE THRONE – LE THI NGOC HA
Ha graduated from hotel management industry.
But strangely, the lady was fascinated by the coffee cup with eye-catching drawings.
After that, Ha was not interested in administrative work, but began to learn and work in cafes with espresso machines. Ha realized that this was a difficult job, Ha himself liked conquering challenging things, so she started with the job: Professional Barista.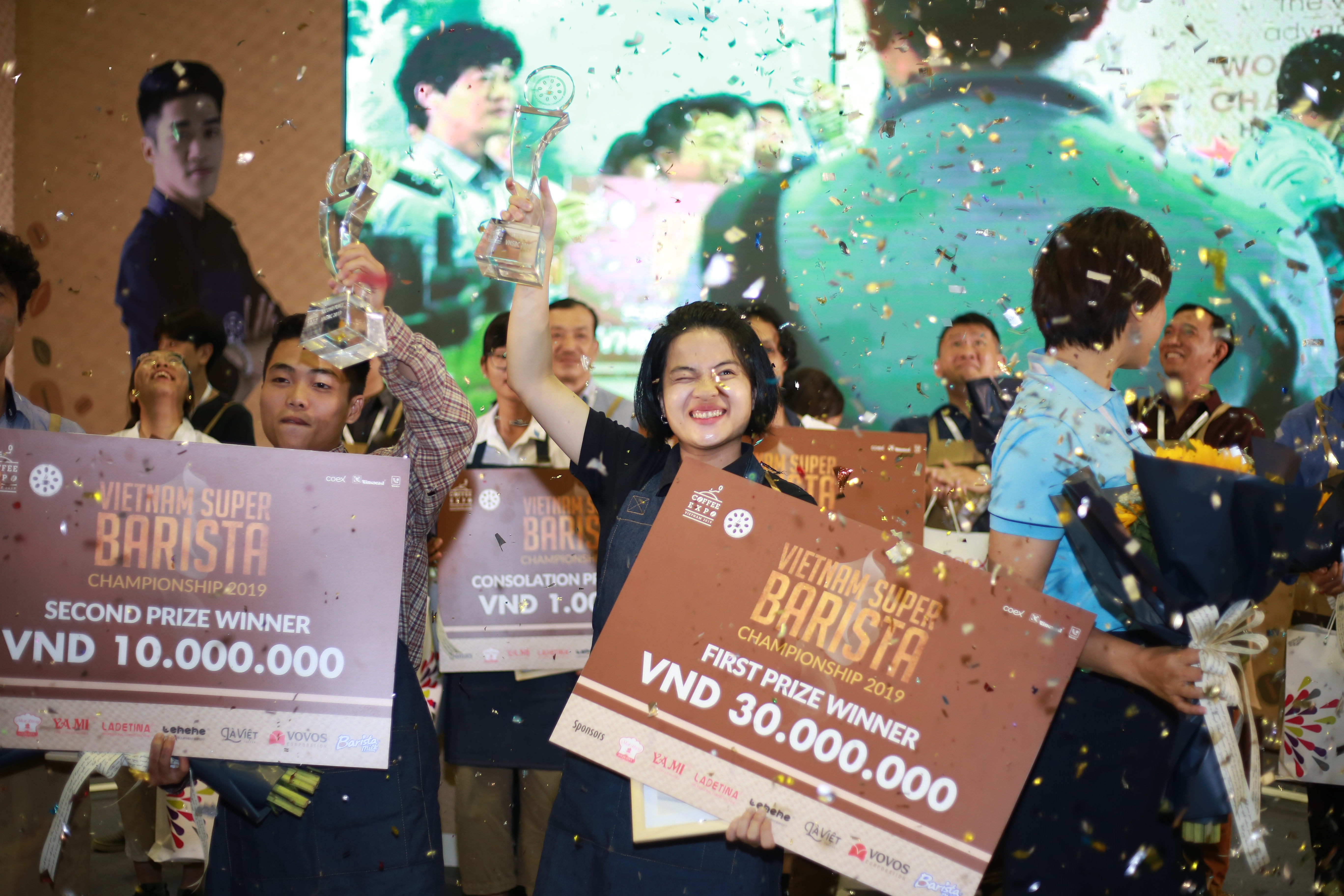 MS. LÊ THỊ NGỌC HÀ | VNSBC 2019's CHAMPION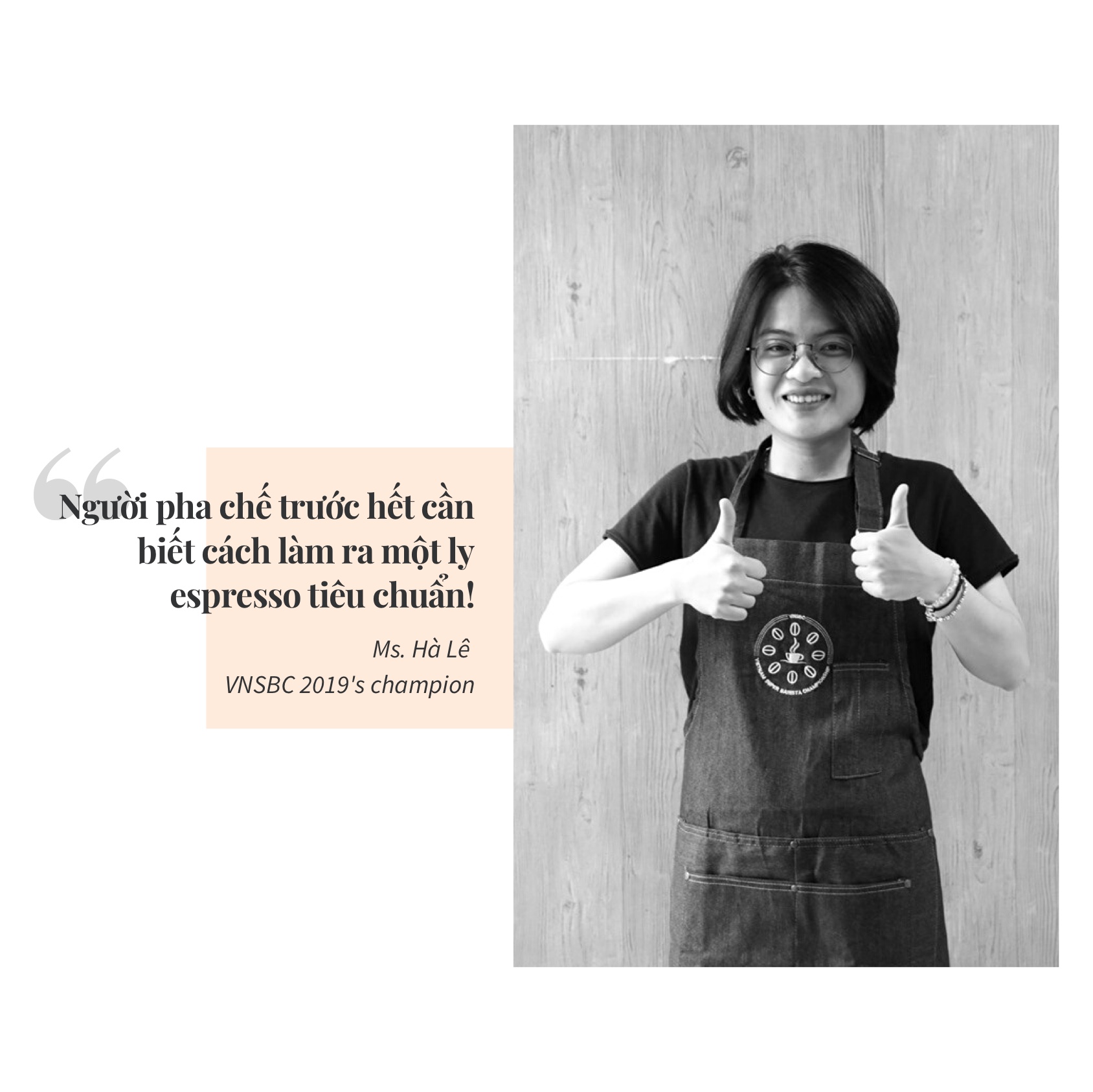 "The bartenders, first, have to know how to make a standard espresso!"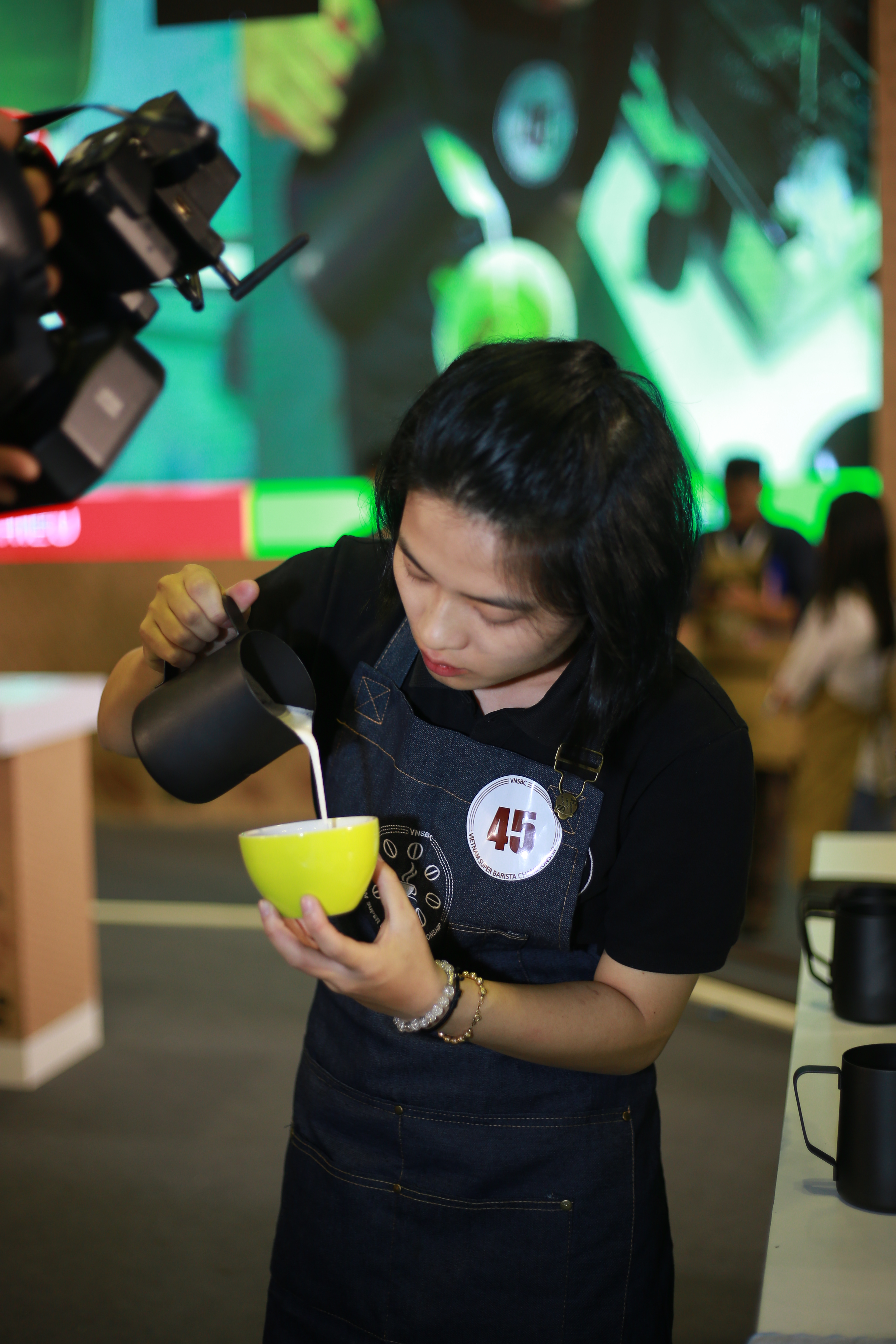 Up to now, Ha has been working as a barista for 4 years. She is working at The Married Beans in Dalat.
In the first days of joining VIETNAM SUPER BARISTA CHAMPIONSHIP 2019 (#VNSBC), Ha was considered as one of the least impressive candidates. As for the judges, Le Thi Ngoc Ha was very faint. Our champion, in the first round, even made coffee tastes very bitter after extraction.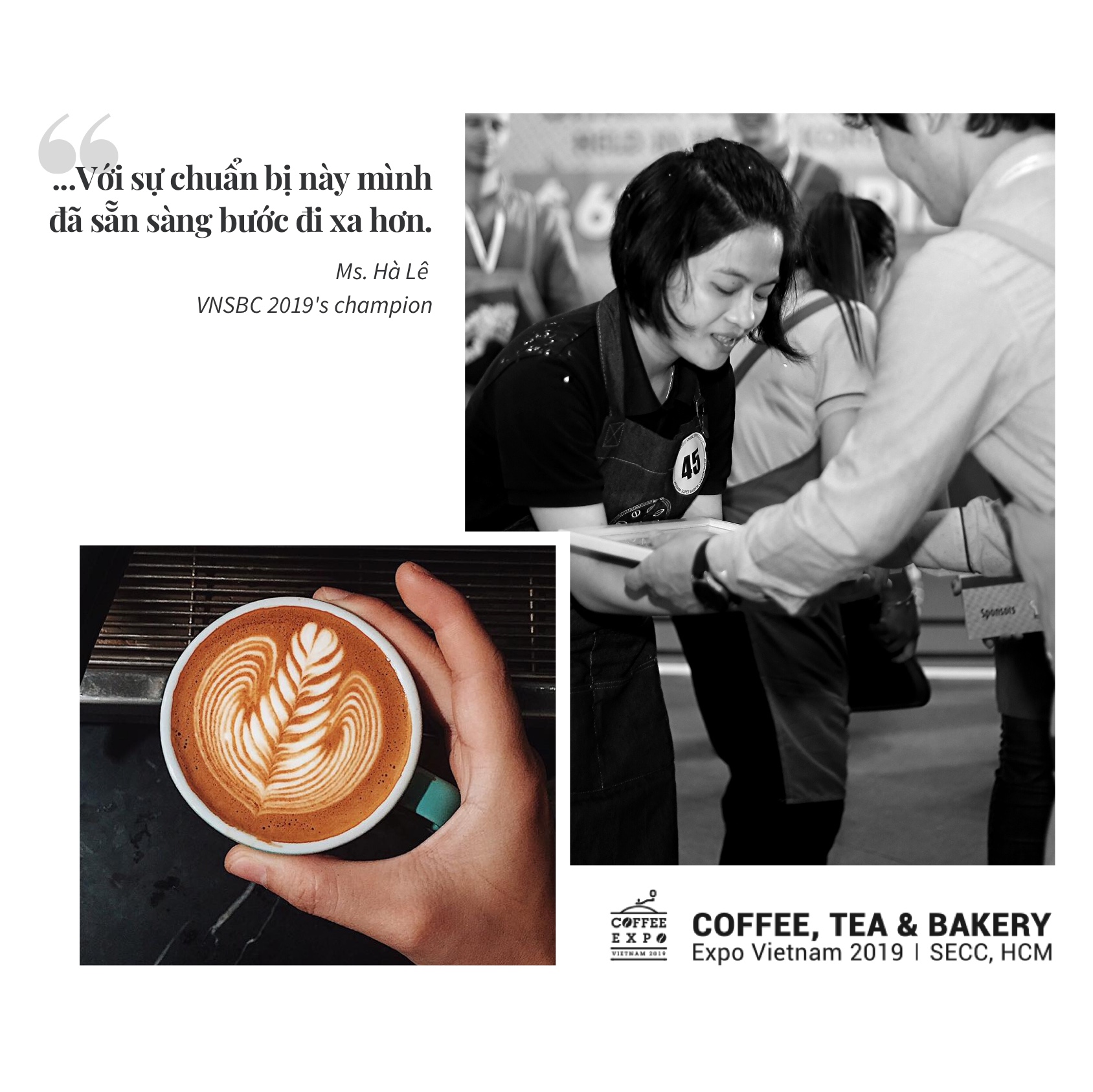 "With this preparation, I'm ready to go further."
Throughout the competition, knowing that she often made many unfortunate mistakes, Ha has always humbly learned, recorded all the comments and suggestions from the judges and adjusted herself. Ha is very flexible when she knows how to control the ratio of coffee to milk, paying attention to the balance when the coffee flow is different, so that most cups of products are sweet, fragrant, and flavorful. Our champion, has surprised everyone with tremendous progress.
Even at the last meeting to summarize VNSBC, a judge had to say: She made progress too fast, a pale Le Thi Ngoc Ha for the first day's coffee cup was steady and shined with a cup of coffee in the final round.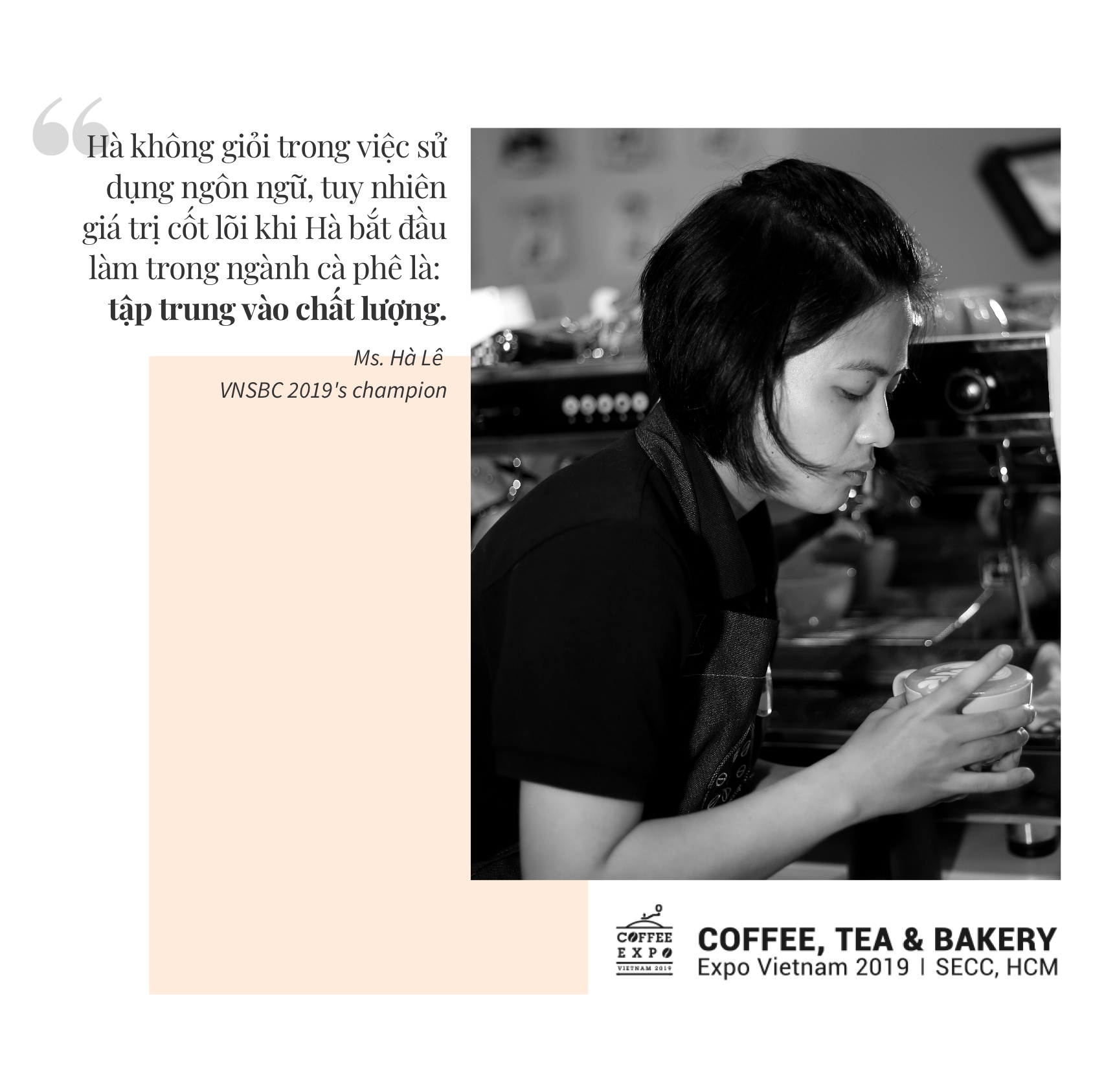 "I'm not good at using language, but the core value when I started working in the coffee industry is: focus on quality."
VNSBC has never been an easy competition to conquer. Yet the young lady became a CHAMPION thanks to her perseverance, humility and extremely hard work.
Ms. Hong Minh Nguyen, the only female judge of VNSBC, commented on the champion: If for a complete and brief comment on the champion of VNSBC2019 Le Thi Ngoc Ha, please let Meo (her nickname – pv) use "Because you deserve it". Ha is very thorough, meticulous, careful and progressive, always listening and humble. Womankind, but not weak at all. Congratulations to you!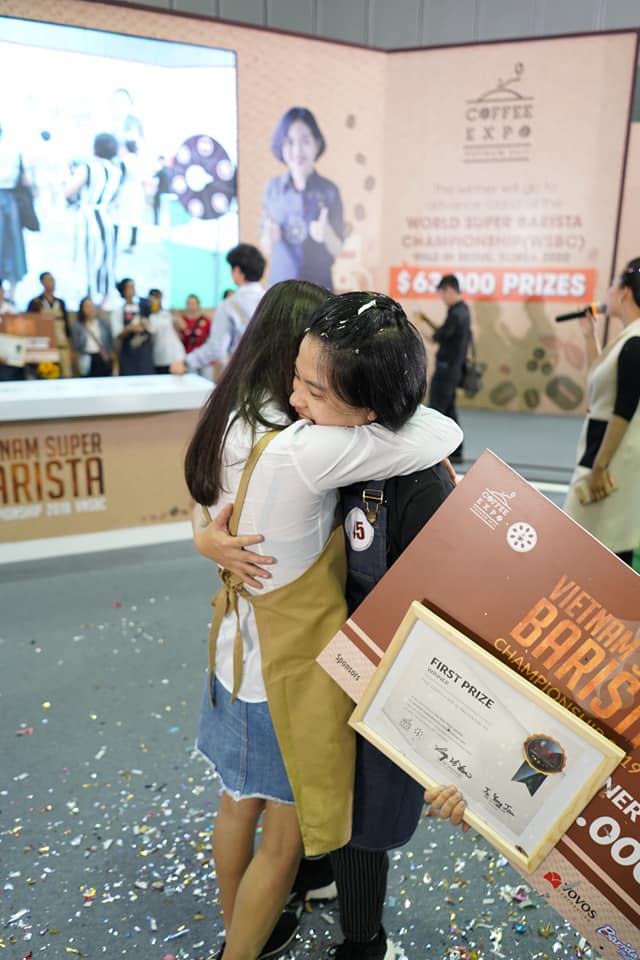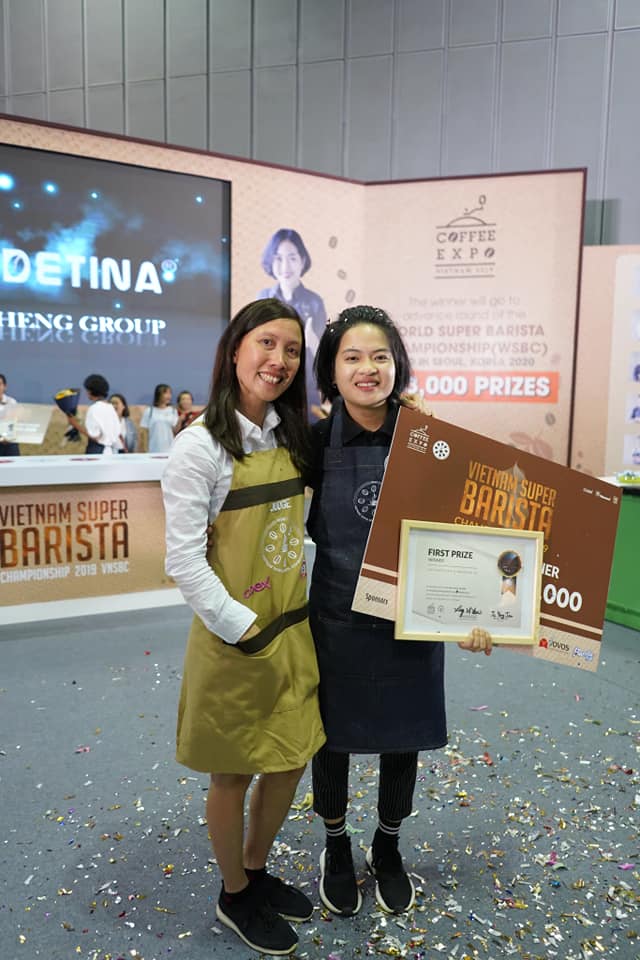 In the eyes of people around and the audience watching the VNSBC stage, Le Thi Ngoc Ha is:
"The best first year staff of Namunamu."
"Strong girl, far away from home to learn and become a professional!"
"Born to hold a trophy."
"If it's not Ha, then it's nobody."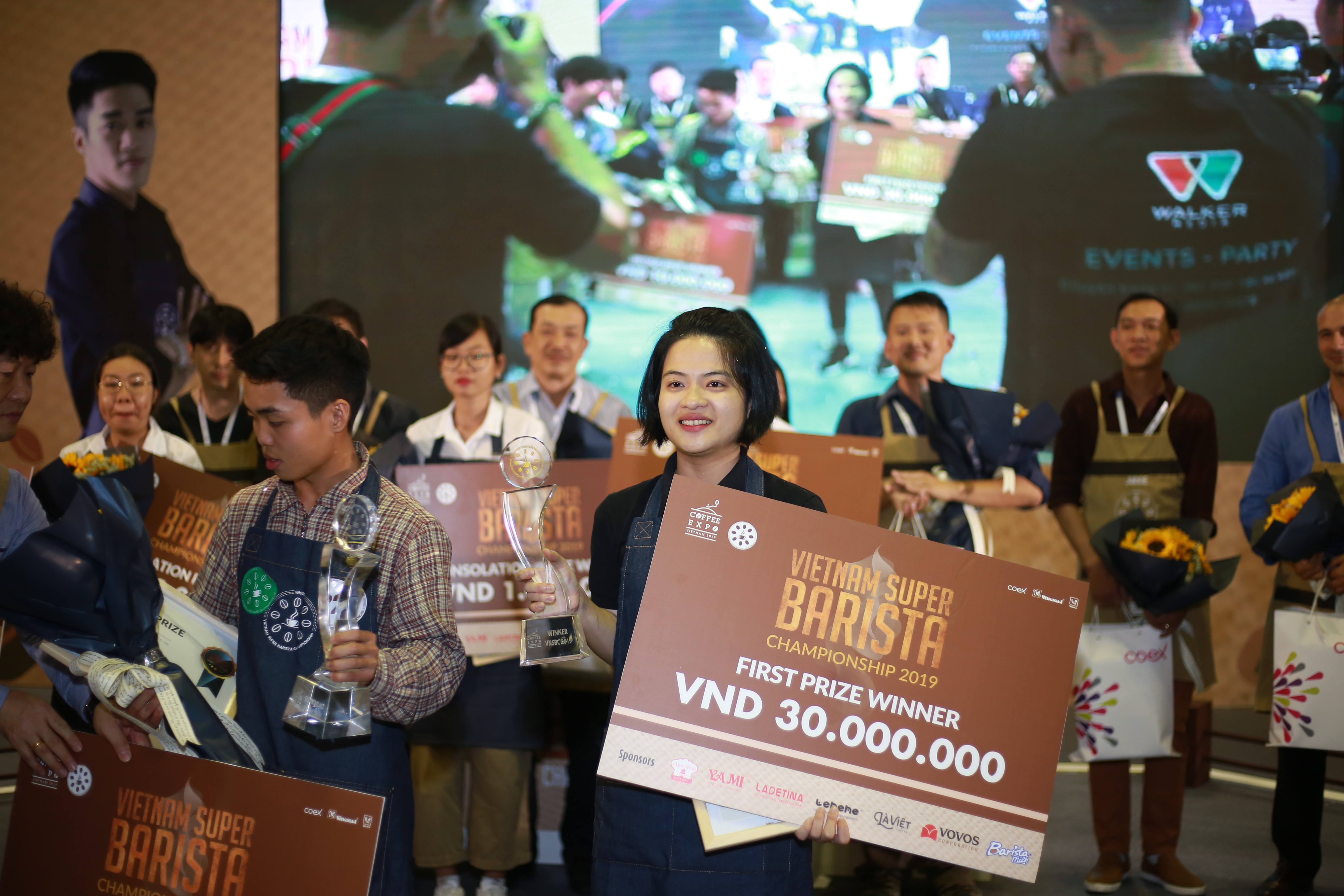 You must see Ha from the first days, to admire the "makeover" of Ha in the final round, we can clearly feel what is a victory is not more convincing, can not be more glorious!
Ha, she has done a great job!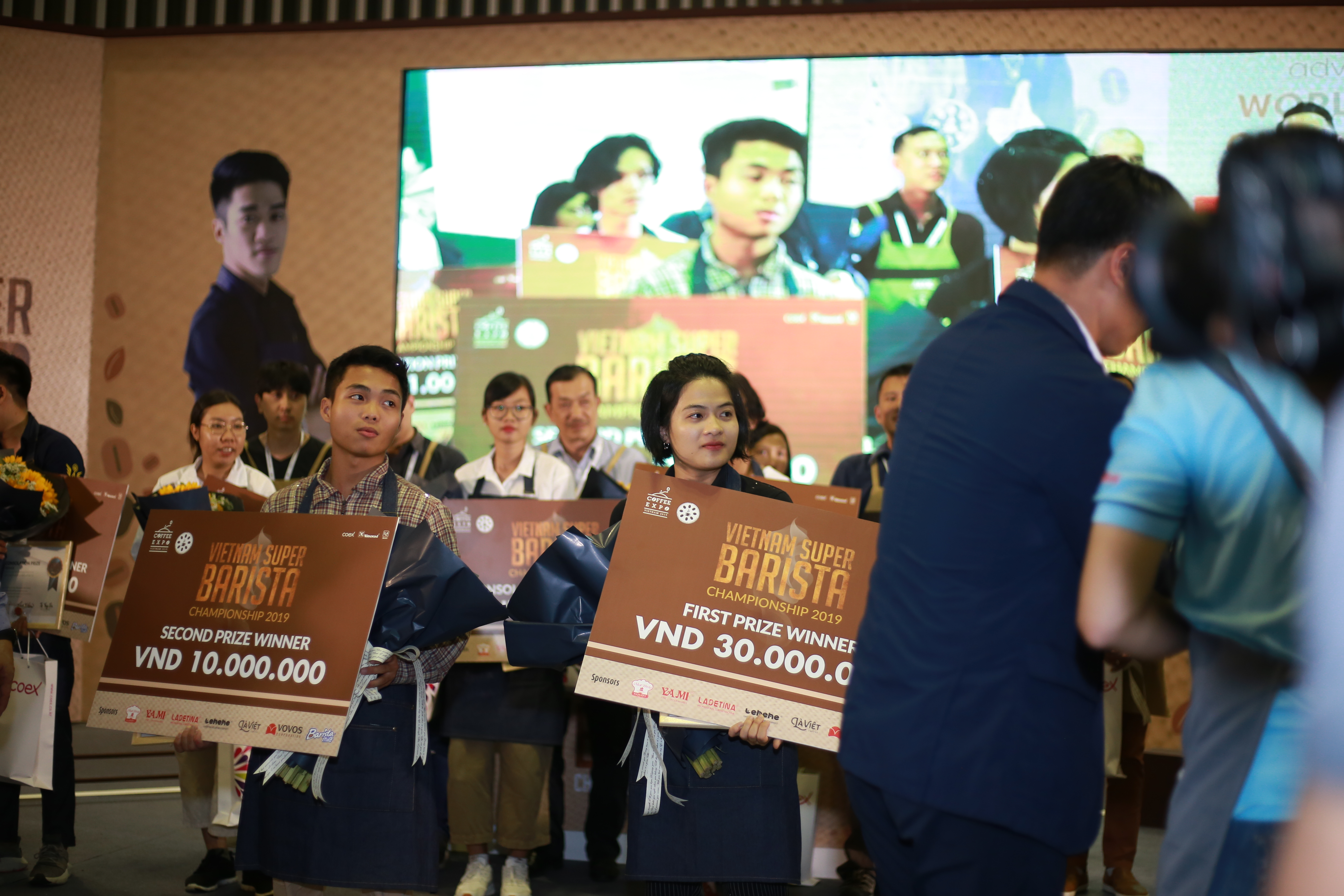 Thinking it's too young to be a champion,
Le Thi Ngoc Ha has gradually conquered one of the biggest goals in her career.
Once in the Top 8 of VNSBC 2017, now Ha represents for Vietnam to fight at the International Barista arena held in Seoul, South Korea 2020 (WSBC2020).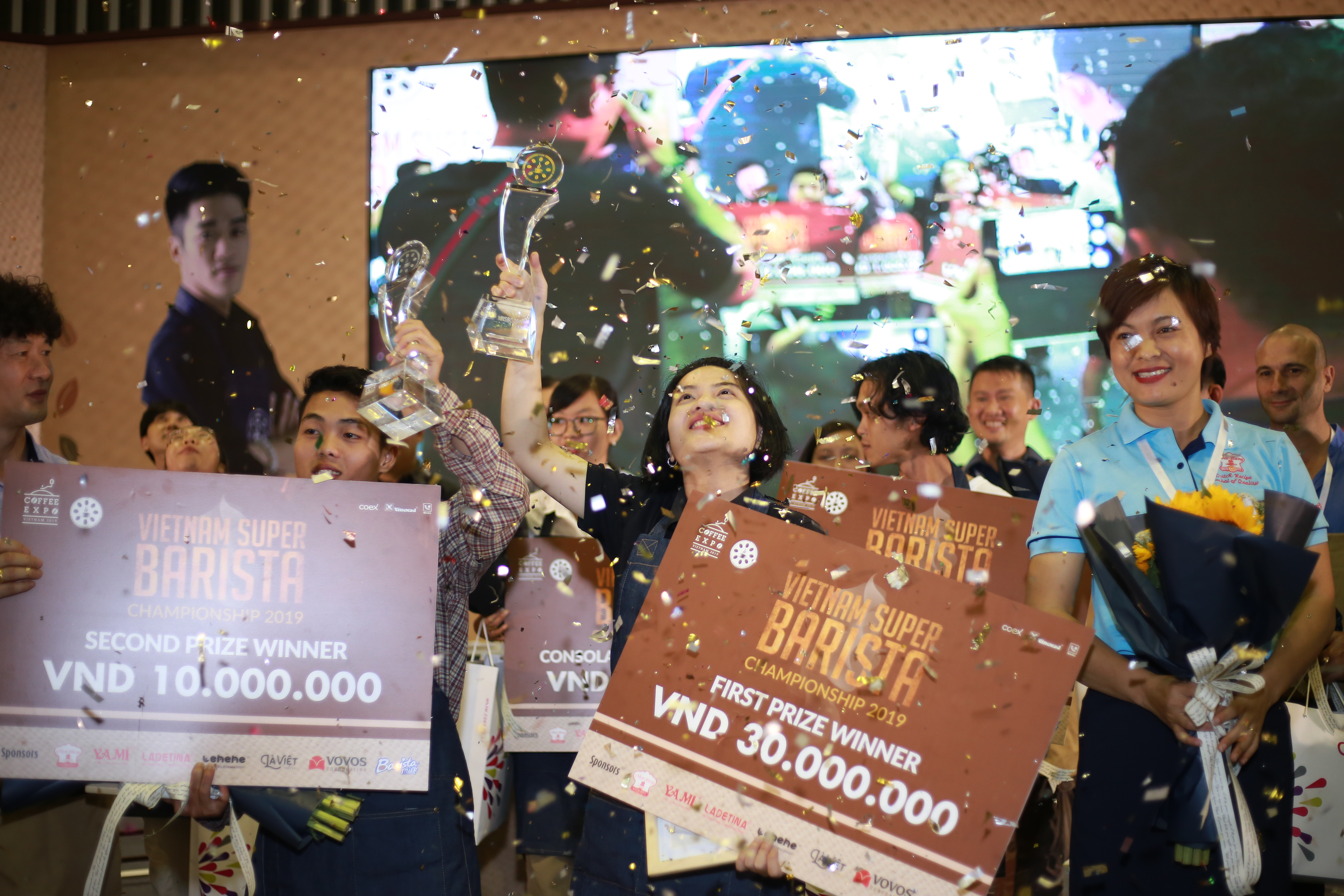 On behalf of the Organizers of Coffee Expo Vietnam, co-organizing the VNSBC competition, we would like to send our warmest congratulations to THE CHAMPION LE THI NGOC HA.
Following Ha from the first stumbles, Coffee Expo is extremely proud of what Ha has achieved! VNSBC will forever be a solid stepping stone for Ha to keep moving forward strongly and conquering bigger goals in the future.
The organizer of Coffee Expo 2019.